Group, Corporate and Team Building Packages
The best office Christmas party evaaaaa!
Combine white water rafting with a lakeside BBQ and have yourself the best office Christmas party ever! It will be a party to top all Christmas parties!
For enquiries on party packages, large groups, and team building activities, email Holly at Holly@pacific.org.nz.
Standard groups up to 28 people without catering can also easily book online by clicking here. 

Build Your Own Raft!
Picture this: You're stranded on a volcanic island with your team and it's about to erupt. All you have are drums, ropes and some timber. Will you be able to build a raft in time to escape the fiery inferno?
Vector Wero's Build Your Own Raft is the perfect half day team building and fun group activity that will test your group's ability to think on your feet, work together and assemble a raft within 60 minutes!
Click here to download the brochure or to book, email Holly at Holly@pacific.org.nz.
Are you Game or Glam?
Would you like to end the year or kickstart 2021 in a splash, in style --- or both? Vodafone Events Centre and Vector Wero can give you both!  
Vodafone Events Centre is ready to welcome you to the venue and is offering 50% off venue hire on all catered events held before 30 June 2021.
And if you book on or before 31 October 2020, you will receive a free bottle of champagne or an exhilarating River Rush rafting trip for two (2) at Vector Wero Whitewater Park --- the choice is yours!
Click here for a short video clip to give you an idea on how the day can look like.
Click here to enquire today or call 09 976 7777
What one adventurer's saying
The day was so amazing and we had so much fun. The rafting itself was a treat and even better than we expected. The waterfall was the best bit and I could have done it 5 more times! So fun!  The food was delicious and it was great to warm up with a drink. The café and bar space is really cool to relax in.
- Pauli de Beer, McPhersons Consumer Products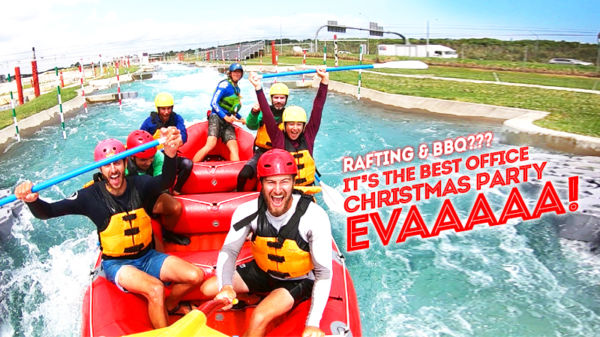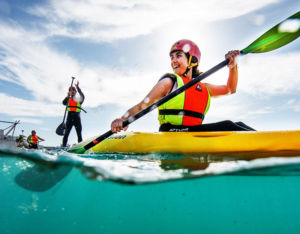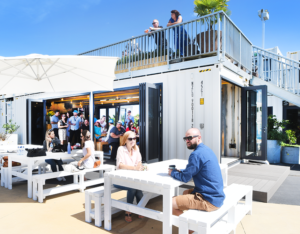 Enquire today