Build Your Own Raft
Build Your Own Raft!
Picture this: You're stranded on a volcanic island with your team and it's about to erupt. All you have are drums, ropes and some timber. Will you be able to build a raft in time to escape the fiery inferno?
Vector Wero's Build Your Own Raft is the perfect half day team building and fun group activity that will test your group's ability to think on your feet, work together and assemble a raft within 60 minutes!
Each raft can be built by a team or 4-6.
$230 inc GST / raft

All materials will be provided and an instructor to facilitate the challenge, as well as a qualified guide to assist each team with technical skills such as, knots, hitches and lashings etc. We will breakdown your raft at the end, meaning you can enjoy a hot shower and be debriefing in our lakeside bar in no time! 
We can also work with you to tailor a package to your own specific needs and requirements.
Click here to download the brochure or to book, email Jack at jack@pacific.org.nz.
What one adventurer's saying
The day was so amazing and we had so much fun. The rafting itself was a treat and even better than we expected. The waterfall was the best bit and I could have done it 5 more times! So fun!  The food was delicious and it was great to warm up with a drink. The café and bar space is really cool to relax in.
- Pauli de Beer, McPhersons Consumer Products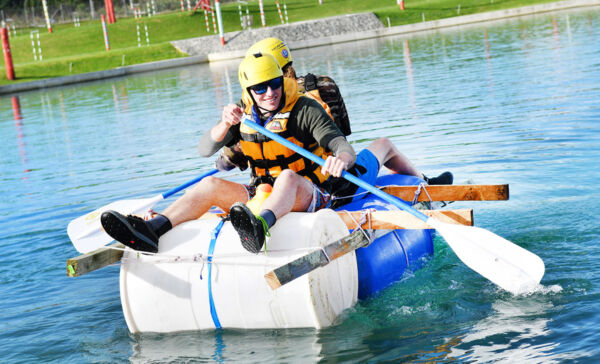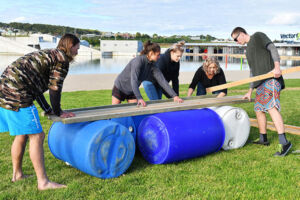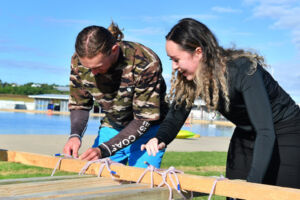 Enquire today