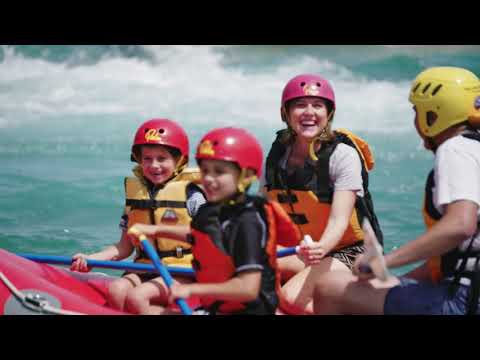 Welcome to Vector Wero Whitewater Park! 
We are open to the public and all of our rafting, kayaking, and flatwater activities are available for booking!
Please note the following schedules:

We are currently open and operating 7 days a week
We are closed on the following days:

Monday 23rd October (Labour Day)
Kia kaha and stay safe Aotearoa!
---
---
Tamariki River is a recreational course perfect for beginners, kids and families. Tamariki River is a Grade 1-2 white water course that will surely delight everyone. You will enjoy paddling down this gentle 200m long river and maneouvering its mild rapids.
River Rush is an advanced course for those who are ready for the next level. This adrenaline-pumping Grade 3 course is not for the faint-hearted. It is 300m long and has the equivalent of an Olympic swimming pool being pumped down it every 95 seconds.
The Lake is a 9,000 sqm beautifully clear man-made lake. You can glide across the water on a stand up paddle board or relax and float in the calm shallows on a sit-on-top kayak – whatever suits your mood and confidence. Perfect for family activities and kids birthday parties.
The Pump Waterfall is the challenge of challenges! It is the exhilarating 4.5m drop down the highest artificial rafted waterfall in the world and is the highlight of the River Rush Rafting and Kayaking experience. It is a definite adrenaline shot to the system and the thrill is unforgettable.