The Pump Waterfall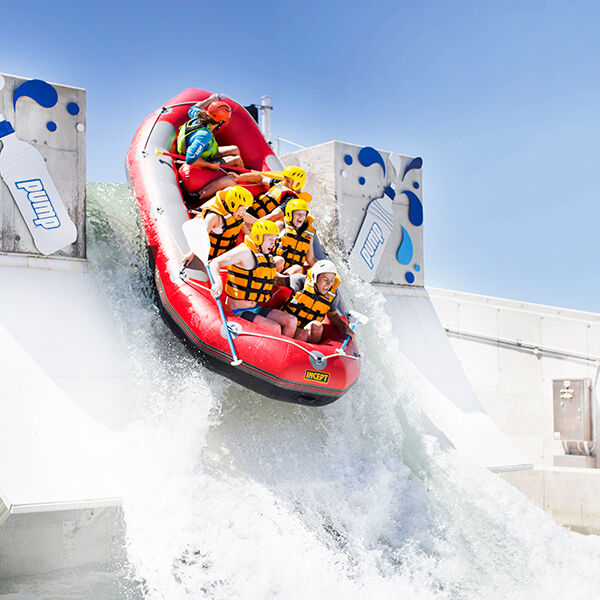 Covid-19 Guidelines
To meet government guidelines, all visitors and customers will be required to give information and/or present their My Vaccine Pass (MVP) through our booking process, at Check-in or when visiting the facility. Any person who cannot present an MVP will not be allowed to enter the premises nor participate in any activity. 
If you have cold, flu or COVID-19 symptoms prior to your visit or activity, please stay home and call your doctor or Healthline on 0800 358 5453 for advice about getting tested. You will be eligible for a reschedule of your activity or a full refund.
For more information, click here.
===
The Pump Waterfall is the exhilarating 4.5m drop down the highest artificial rafted waterfall in the world. It's an experience like no other in New Zealand!
Open to both rafters and kayakers, this thrilling drop is the highlight event of River Rush Rafting. Kayakers paddling on River Rush can also go down the waterfall when it's flowing. 
Rafters may also opt out of the waterfall drop and just choose to enjoy the river course. For more information on River Rush Rafting, click here.
For more information on River Rush Kayaking, click here.
Vector Wero Whitewater Park Terms and Conditions will apply.

Questions?
Click here for frequently asked questions.