Adventure Combos and Deals
Summer Splashdown at Vector Wero!
Pick and mix your adventure rush and create a custom designed day that will definitely pump you up. Or are you looking for a good deal? Jump to the bottom of the page.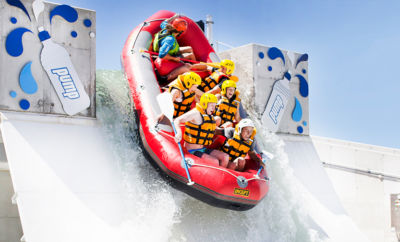 Crank up the challenge with your crew of 4 and conquer the River Rush! Maneuver a sports raft down the mighty rapids, surf and swim the river, and go down our waterfall twice. Guaranteed to make your adrenaline rush through the roof.  
ONLY $125pp
NEW!
To book, call 09 9135251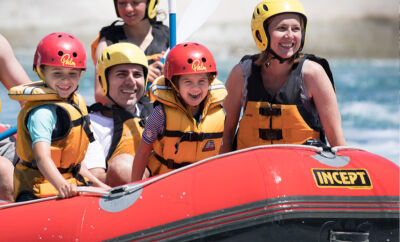 Get your own raft down the Tamariki River and enjoy rafting with flat water kayaking or stand up paddleboarding. It's our most epic combo yet!
ONLY $325 per raft
SUPER SAVINGS OF $130!
---
Enjoy the gentle rapids of the Tamariki River and top it up with flat water kayaking or stand up paddleboarding. Value combo for the whole family!
ONLY $199 for 4
SAVING MORE THAN $100!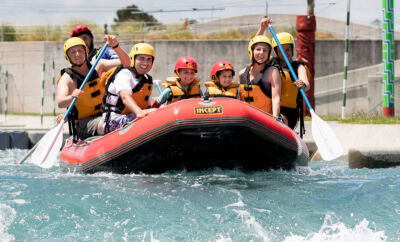 It's the next level experience to our Children's Birthday Party Package with flat water kayaking or stand up paddleboarding. 
ONLY $399 per raft
SAVE UP TO $139!
---



BOXING DAY SPECIAL
Enjoy 25% off some of our best-selling activities for a limited time only! Redeem the discount when you use this code when booking online:
VW25OFF


Offer only valid on trips booked between December 27th-31st 2019. Limited spots and times only.
* Offer cannot be used in conjunction with other special promos and discounts. Booking is essential and subject to availability. Limited spaces available. If you cancel your booking or decrease your number of participants after payment/confirmation, you will not be provided with a refund. Offers and prices accurate as of 20 December 2019.  Vector Wero Terms and Conditions will apply.