Activities
Kayaking Grade 3-4 River Assessment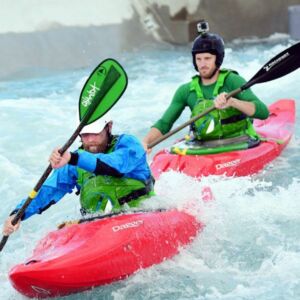 Kayaking assessment for River Rush Grade 3-4 river.
If a session time is not open please call 09 976 7777 or email weroreception@wero.org.nz to confirm availability.
Kayakers need to be certified for Grade 3-4 kayaking before being able to ride down the River Rush course. See an overview of the kayaking assessment.
Available Add Ons
Boat and/or equipment
Wetsuits
Lockers are $2.00 per two hours. Payment via debit/credit card and coins only.
Requirement
Kayakers need to bring their own kayak, buoyancy aid, helmet and paddle.
Total duration
Allow 90 minutes from the booking time. Activity is for one ( 1 ) hour share time with rafts. Kayakers must call 09 976 7777 to confirm water flow times prior to visit.
Suggested clothing
Dri-fit shirt, shorts and lace up shoes. Bring your own towel and sunscreen. Refrain from wearing jewellery and other valuables.
Activity includes
Use of changing rooms with shower
Please click here to review the terms and conditions of the white water park before booking.
Questions?
Click here for frequently asked questions.