Tamariki River Rafting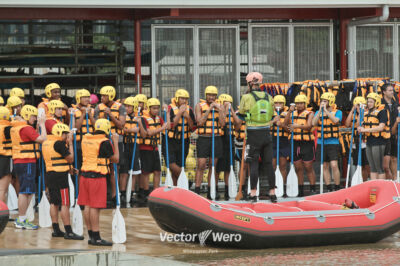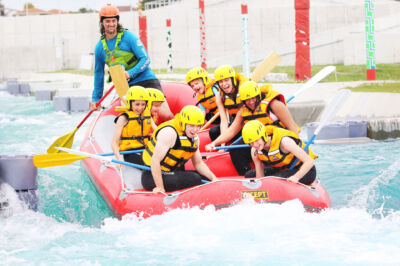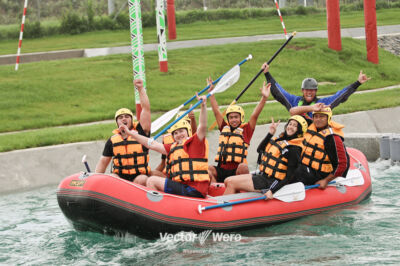 Ideal for students 8 - 15 years, teamwork is the name of the game with students navigating their raft down a 200m section of white water, our Tamariki River. With a qualified guide in each raft, students will learn how to paddle in unison and maintain control before leaving the lake and launching into the rapids. Adventurous, but safe enough to teach assessment and problem solving skills – a great introduction to white water rafting! Over the course of an hour, groups will run the river multiple times, with the opportunity to swim the rapids for those brave enough!

Students must be 8 years or over on the day of the activity.
Total duration
Allow two ( 2 ) hours from check-in time.
Check-in & safety briefing (45 min)
Rafting (1 hour)
Students ready to depart (15-30 min)
Additional Information
Please note that the waterfall-add on is not available on this course
Standard check-in times: 9am, 10.30am, 12pm (Later check in times available by arrangement, subject to availability and daylight hours)
Minimum guide ratio 1:8 - please consider the adult to student ratio set by your school when enquiring. Vector Wero does not require adults to participate.
Swimming gear is highly recommended
Changing rooms/showers on site
Gear Included:

Helmet
Life jacket
Wetsuit boots

Wetsuits available for hire (please enquire upon booking)
Maximum numbers per session

1 March – 30 Nov: 42 participants
1 Dec – 1 Apr: 56 participants

Please note that Friday's & Saturday's are not available to book in December.
Please click here to review the terms and conditions of the white water park before booking.