OutdoorsMark Certification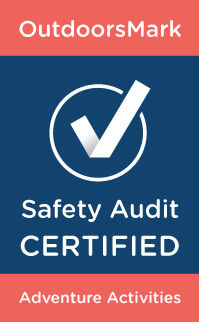 Adventure Activity Safety Audit Certified
The Trustees of Second Nature Charitable Trust Trading as Vector Wero Whitewater Park (770 Great South Road, Manaukau, Auckland) has passed a safety audit conducted by Skills Active Aotearoa Ltd.
The safety audit established that the operator's Safety Management System and delivery of listed adventure activities complies with the Safety Audit Standard for Adventure Activities.

Adventure Activities

Kayaking - white water and  open water
Canoe slalom
Stand up paddleboarding - white water and open water
River boarding
Other white water - River rescue
Rafting in an artificial environment

Location
All onsite at Vector Wero Whitewater Park
770 Great South Road, Manaukau
Certification No. 2016 994
AAO 2104
Issue Date
21 April 2016
Expiry Date
20 April 2019

Click here to view certificate.