WSNZ Wero Toru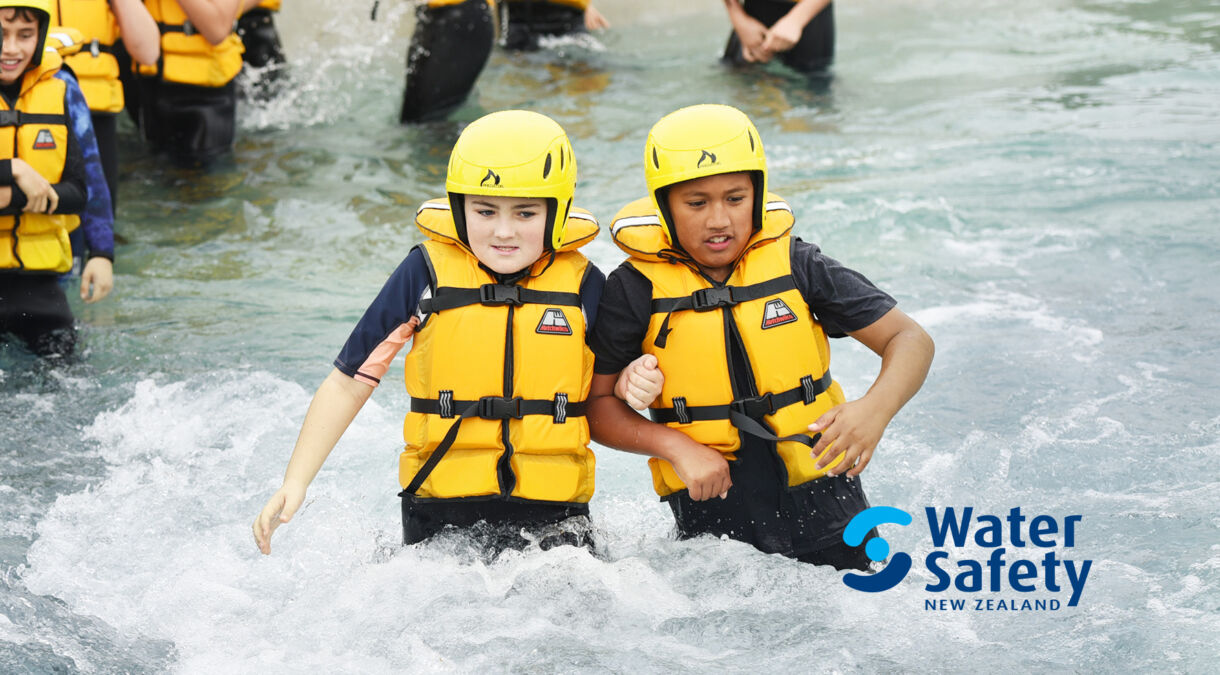 Every year almost a third of New Zealand drownings are in New Zealand rivers. Vector Wero and Water Safety New Zealand want to help lower the drowning toll by equipping our tamariki with the skills they need to survive in moving water. 
The Wero Toru course is designed to teach students to recognise hazards and make sensible decisions in, on and around moving water. The programme consists of crossing, swimming and rafting down the river.
Please allow 2.5 hours for each session, which includes the check-in and safety briefing process, being on the water, having time to change and completing feedback forms. Please note that the maximum per session varies between 42 - 56 participants depending on the time of year you are looking to book. 

The cost for Year 7-13 students to participate in the Wero Toru programme at Vector Wero, is fully sponsored by Water Safety New Zealand. Please note that charges apply for adult participants.
FAQ's
How many students do I need? Minimum of 28 students in a session.
What happens if it rains? The trip will still go ahead - the activity is not affected by the rain.
Do you have changing rooms & showers on-site? Yes! They are heated showers too!
Do the students have to know how to swim? Swimming skills are not required - students will need to be comfortable both in and around water.
Is transport sponsored? Please note that transport is not included in the sponsorship and must be organised by the school.
Will the students get wet? Most definitely! Vector Wero recommends swimming attire, shorts and a towel.
What gear do you provide? Vector Wero supply all safety equipment, including a life jacket, helmet and wetsuit boots.
If students are away on the day, can an adult go in their place? Please note that the Water Safety New Zealand funding is for Year 7-13 students only. Any adults that wish to participate in place of a child who is away, must pay on the day and is at the discretion of Vector Wero staff.
Downloadable links:
Resources for teachers:
Classroom Activities:
APPLY HERE!
Please note that the date of the activity must be before 18 June, 2021