Team Building day
Looking for an adrenaline-charged, adventurous team building day?
Dive into a day exhilarating day of team building and  White Water Rafting with the Pump waterfall
10:00am arrival morning tea 
The day starts at 10:00am with arrival morning tea prior to the 10:30am start of the first activity. 
10:30am - Build your own raft ! 
Picture this: You're stranded on a volcanic island with your team and it's about to erupt. All you have are drums, ropes and some timber. Will you be able to build a raft in time to escape the fiery inferno?
Vector Wero's Build Your Own Raft is the perfect half day team building and fun group activity that will test your group's ability to think on your feet, work together and assemble a raft within 60 minutes!
12:00pm - Lunch 
1:00pm - River Rush Rafting 
Following on from the Build your own raft, The Vector Wero Guides then up the intensity on the exhilarating Grade 3-4 white water course. The team will be ready for bigger waves and more excitement, riding down River Rush and putting their new team building skills to the test. Your rafting guide will direct you safely through these challenging waters. And hold on to your paddles, because this wild ride will end with an exhilarating 4.5m drop down the Pump Waterfall!
3:00pm - Afternoon tea 
Timings, activities and schedule are all able to be customized to your teams requirements. 
Price available on Inquiry, minimum age of 13 years old.
---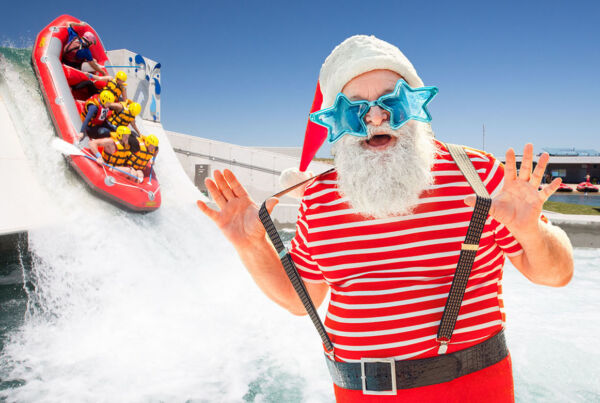 Enquire today